Welcome on Click-Stars
We are here to make your page or video viral hit on social media platforms such as Facebook, YouTube, Instagram, Twitter, SoundCloud and Google+. Click-Stars is fully Automated system from A to Z is make us speacial from others in time frames since all our services starts same minute you submit orders, with such stuff you can see or even get order done in less then few minutes! Besides of all that we Know market prices for each service we promote with that you gurantee get cheapest price with us then anywhere else!
Services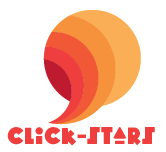 Copyright © 2016 Click-Stars.de All Rights Reserved.